Unless you are one of the lucky few that has found relief from traditional medical tinnitus therapy, you have likely been considered or tried alternative therapies for tinnitus. This is not uncommon for diseases that tend to defy Western medical treatment; many complementary and alternative therapies are adopted to fill that void. This is certainly true in a symptom as vexing as tinnitus. While there is little evidence that any one alternative treatment works, the same can be said for any one traditional therapy too. Therefore the remedies listed should be considered with the same thoughtfulness as any traditional tinnitus treatment. If you are going to try one or more of these therapies it is prudent to consult your physician and to seek out an expert practitioner in the respective field, whether that person is a licensed acupuncturist or a doctor of homeopathy, for example.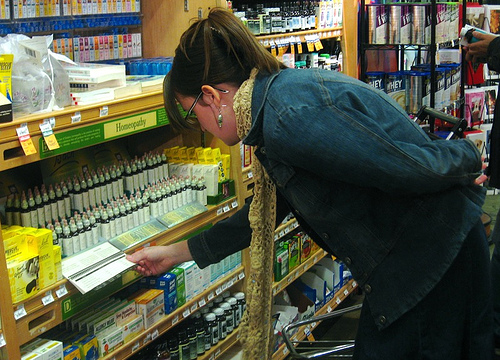 Homeopathy for tinnitus
The three basic principles of homeopathy are that 1) any substance can cause particular symptoms or disease in an otherwise healthy person, 2) anyone with a particular disease displays certain characteristic symptoms, and 3) a small amount of the substance that can cause symptoms in a healthy person can reduce symptoms in a person with the corresponding disease. Simply put, it is said that homeopathy is the alternative medical system in which "like treats like." It is important to note that occasionally the substances that are used for homeopathic treatment can, at high concentrations, be quite dangerous. However in the correct application of homeopathy, the active ingredient is diluted considerably. Often you will see a "c" or "x" beside a particular substance. From the Roman numerals 100 and 10 respectively, these indicate the dilution that is required of the neat (pure) substance (e.g. an "x" is one part active substance diluted in nine parts solvent, such as water).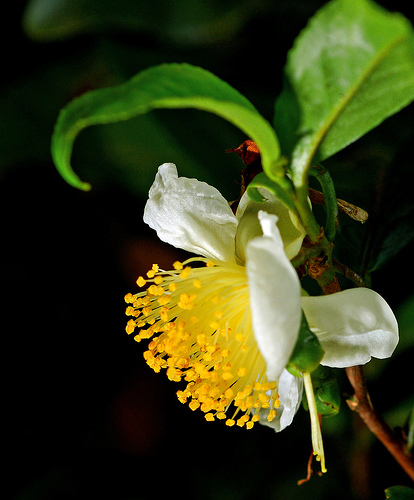 Click Here for #1 Rated Tinnitus Treatment
Cimicifuga 6c may be prescribed by a doctor of homeopathy to combat tinnitus in a person that is particularly sensitive to loud noises. On the other hand, if tinnitus is associated with decreased hearing (as it often is) then Graphites 6c might be tried. Lycopodium 6c is the homeopathic treatment of choice in cases where the tinnitus is roaring/humming and hearing is decreased. This treatments may be taken up to four times a day and reduced when the symptom is improved.
Carbo vegetabilis 6c is a general purpose agent that is used when tinnitus is accompanied by dizziness and vertigo, such as in Meniere's disease. Essentially Carbo vegetabilis is used in cases where the vestibular system is broadly affected. Natrum salicylicum 30c is also a Meniere's disease treatment and when tinnitus is a low, dull hum.
For more specific cases of tinnitus, more specific therapies are used. When the symptom can be isolated to dosing/overdosing of quinine, Chininum sulfuricum 30c is the most direct homeopathic treatment. When aspirin is believed to be the cause of the tinnitus, Salicylicum acidum 30c (essentially aspirin itself) is used. While it can be taken up to three times a day it should only be used for three consecutive days before trying another treatment. Likewise, when zinc is believed to be related to the phantom noise, Zincum metallicum 30c is used.
Herbal remedies for tinnitus
The most well-known and perhaps the most commonly used herbal remedy for tinnitus is ginkgo biloba. Ginkgo biloba is ancient and has been used for various medicinal purposes for centuries. The extract that is obtained from the tree is not a single ingredient but rather a collection of various substances. These substances include bioflavinoids and terpene lactones; substances that behave as antioxidants but may have other biological effects. Ginkgo biloba has been used most successfully (though with limited success) in issues related to memory loss and dementia. For tinnitus, most believe the herbal remedy to be most effective in cases that arise from increased levels of blood cholesterol.
Niacin (also known as Vitamin B3 or nicotinic acid) has had some success treating tinnitus according to informal accounts. When you look across anecdotal reports, niacin reduces the severity of tinnitus symptoms in one out of every two patients. While this percentage is quite high, when the vitamin is tested in large clinical studies, it does not seem to be more effective than placebo. Curiously, high dose niacin is also a traditional medical treatment for certain cholesterol problems.
Feverfew is an herbal medicine that has been use to treat a variety of conditions, including tinnitus. In its native form, feverfew is a short bush with daisy-like flowers. The leaves are either eaten fresh or dried leaves/flowers/stems are used in capsules or in liquid extracts. There are very few scientific studies that have looked at feverfew in the treatment of tinnitus, but it is an herb with very few side effects.
Bojungikgitang and banhabaekchulchonmatang are herbals used in Traditional Korean Medicine to treat tinnitus. While much about the mechanism of action and use of these herbs are not known to Western medicine (or cultures), they have been approved by the Korean Food and Drug Administration for use in adults. In fact, at least one study shows that the herbs are safe and effective for tinnitus.
Acupuncture
Some studies have shown acupuncture to be successful in treating tinnitus. While most people know of acupuncture as the treatment involving needles, it is actually a major medical system within Traditional Chinese Medicine involving various interventions. Practitioners seek to balance the flow of Qi (pronounced chi) along meridians in the body. A licensed acupuncturist may apply techniques of acupuncture in the treatment of tinnitus including auricular acupuncture. Auricular acupuncture is microsystem of acupuncture that focuses on the meridians and Qi roughly around the ears. It may be of particular use in tinnitus.
Hypnosis
Hypnosis has been maligned by popular representations in television and in movies but for select indications, it is a very useful tool. While most people think that being "under hypnosis" is like being put to sleep, it is actually a state of focused concentration. In this state one's body is very relaxed but the brain is alert to various facets of the mind. With the help of a skilled hypnotherapist it may be possible to minimize or eliminate the perception of tinnitus in the ear.
Hypnosis for tinnitus treatment is actually a fairly sophisticated application of the technique. While self-hypnosis programs are available to treat various maladies, the entire endeavor is much more likely to succeed if guided by a professional. Moreover, the professional should have experience in treating tinnitus, specifically.
Relaxation, massage, and aromatherapy
One component of tinnitus that many sufferers will attest to is that it interferes with sleep. This is one of the more maddening features of the symptom. Relaxation, massage, and aromatherapy can be used alone or in combination to ease tinnitus, particularly by restoring normal sleep patterns. These techniques are first learned and applied in a controlled environment so that the patient can learn to compartmentalize the tinnitus sound and push it away from prominence. In other words, relaxation techniques are used to reduce the sound and increase focus on other internal processes and external senses. Once trained, the patient can then apply these techniques (relaxation and aromatherapy) to the home and in everyday use.